RCQ
Darkhound Game Center is proud to announce a return to competitive organized play with our Dreamhack Regional Championship Qualifiers November 4th
Dreamhack Regional Championship Qualifier:
MODERN FORMAT
Date: 11/4/2023 (Saturday)
Registration: 11am (Pre-Register) MAX SEATING IS 120 PLAYERS, SO PRE-REGISTRATION IS ADVISED
Event Entry Fee: $20 Pre Registration // $25 at the door.
"An offer you can't Refuse" promos will be given out on a first come, first serve basis while supplies last.
Event Start: 12pm. Tardiness Enforced
Decklist Required (download)
Head Judge: L2 Derrin S.
Prizing Structure:
The prizing structure is as follows:
1st place of the RCQ will receive the RCQ Invite, Death's Shadow Foil Promo, Champion Pin and Lanyard.
2nd Place will receive an, RCQ Invite, Death's Shadow Promo, and Top 8 Pin.
3rd-8th Place will receive a Death's Shadow Promo, and Top 8 Pin.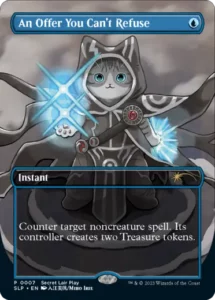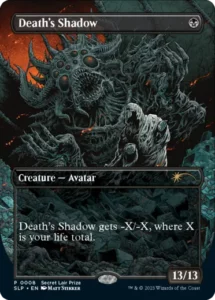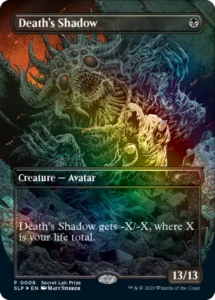 Q&A:
What is the REL (rules enforcement level) of the event?
This is a Competitive level event. Game rules and tardiness are strictly enforced.
Do I require a Decklist?
Yes, Decklists are required for this event. You can (download) , print it, and bring it with you to the event. We will have extras at the event, but you MUST have it filled out prior to first round seating.
Why does your event conflict with others?
Unfortunately stores only have a limited window to schedule these events. We do our best to prevent overlap, however, sometimes it is unavoidable.
I have other questions.
Not a problem! Please message us here and we will be glad to answer what we can.